Sports
Wasps: Premiership club to go into administration 'within days'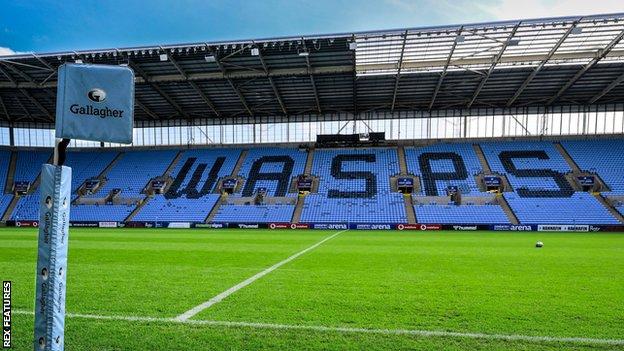 Financially troubled Wasps have announced they intend to go into administration "within days".
The Coventry-based Premiership club have filed notice on two occasions to get insolvency experts in to help with their debts, which run to tens of millions of pounds.
In a statement, Wasps Holdings Limited said the decision was "extremely difficult to make".
"We strongly believe it is the right course of action," the statement added.
"Since filing a notice of intention to appoint administrators on 21 September, we have been working tirelessly to secure the long-term future for Wasps Holdings Limited, and all of the organisations and clubs that sit within the Group.
"Negotiations to secure deals that will allow the men's and women's rugby teams, netball team and the arena and associated business to move forward are ongoing.
"However, it has become clear that there is likely to be insufficient time to find a solvent solution for the companies within the group, and it is therefore likely that they will enter into administration in the coming days with a view to concluding deals shortly thereafter."
More to follow.




Source link