Top Stories
US-led coalition fighting ISIS says it's detained a senior ISIS leader in Syria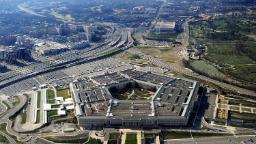 "Hani Ahmed al-Kurdi, known as Salim, was responsible for coordinating terrorist activities across the region," the coalition said in a statement on Thursday. "He was instructing others on making explosive devices, supporting the construction of improvised explosive device facilities, and facilitating attacks on US and partner forces."
An earlier statement from the coalition described al-Kurd as one of the terrorist group's "top leaders in Syria."
The mission, according to the coalition, was "meticulously planned to minimize the risk of collateral damage, particularly any potential harm to civilians."
"There were no civilians harmed during the operation nor any damage to Coalition aircraft or assets," the coalition claimed in its statement.
The operation is part of the joint task force's ongoing efforts to combat ISIS as various parts of Syria and Iraq have seen a resurgence of the terrorist group in recent months. It comes several months after
ISIS leader Abu Ibrahim al-Hashimi al-Qurayshi was killed
during a US counterterrorism raid in northwest Syria. The raid was the biggest US raid in the country since the 2019 operation that killed ISIS leader Abu Bakr al-Baghdadi.
Last September, the military targeted a senior al Qaeda leader near Idlib, Syria, according to a statement from Central Command. One month later, the military carried out a drone strike against Abdul Hamid al-Matar, a senior al Qaeda leader, Central Command said.
And in December, the military targeted Musab Kinan, a senior leader of al Qaeda affiliate Hurras al-Din, near Idlib. Central Command opened an investigation into the possibility of civilian casualties from the strike, but the Pentagon was unable to provide updates at the time.
Source link