Top Stories
This US couple sold their house and moved to Italy for good
Editor's Note: Sign up to CNN Travel's Unlocking Italy newsletter for insider intel on Italy's best loved destinations and lesser-known regions to plan your ultimate trip. Plus, we'll get you in the mood before you go with movie suggestions, reading lists and recipes from Stanley Tucci.


CNN
 — 

The pandemic's enforced period of no travel led an American couple to rethink their life and retire to sunny southern Italy.
Seventysomethings Glenda and Randy Tuminello from Spokane, Washington, retired in December 2022 to Polignano a Mare, a dazzling white, cliffside town in the Puglia region, renowned for its stunning beaches and turquoise waters.
The pandemic outbreak, they say, forced them to reconsider longterm life projects, and look for a tax-friendly spot where they could make the most of their Italian dream.
"We had originally planned [pre-Covid-19] to go spend a year in Italy, celebrating retirement. But then Covid struck and during those two 'no travel' years we began to rethink our original plans," Glenda Tuminello, a, a former high school math teacher and home designer, tells CNN Travel.
"We decided to sell our home, our car and all superfluous possessions and make Italy our retirement home for good. We chose beautiful Polignano a Mare, it offered a flat tax rate of 7%" – introduced by the government to lure foreign retirees.
Other plus points were the town's fantastic historic center, friendly residents, and coastal location with unique gorgeous views – as well as the very affordable lifestyle on offer.
"We don't need a car here. It's just a few minutes' walk to the train station that could take us anywhere we want to go in Italy, as well as any European country that we want to visit," she says.
The couple have made new friends, including other American residents, and adore Polignano's festive vibe with celebrations and music always going on in the picturesque piazzas.
"Locals bring their lawn chairs out at night to the promenade area by the Adriatic to sit out and talk, visit, laugh into the late hours of the night. It is so lovely, so upbeat, so family-oriented. We never ever feel anything but safe here – [there's] never a threat of danger walking the beautiful streets at night," she says.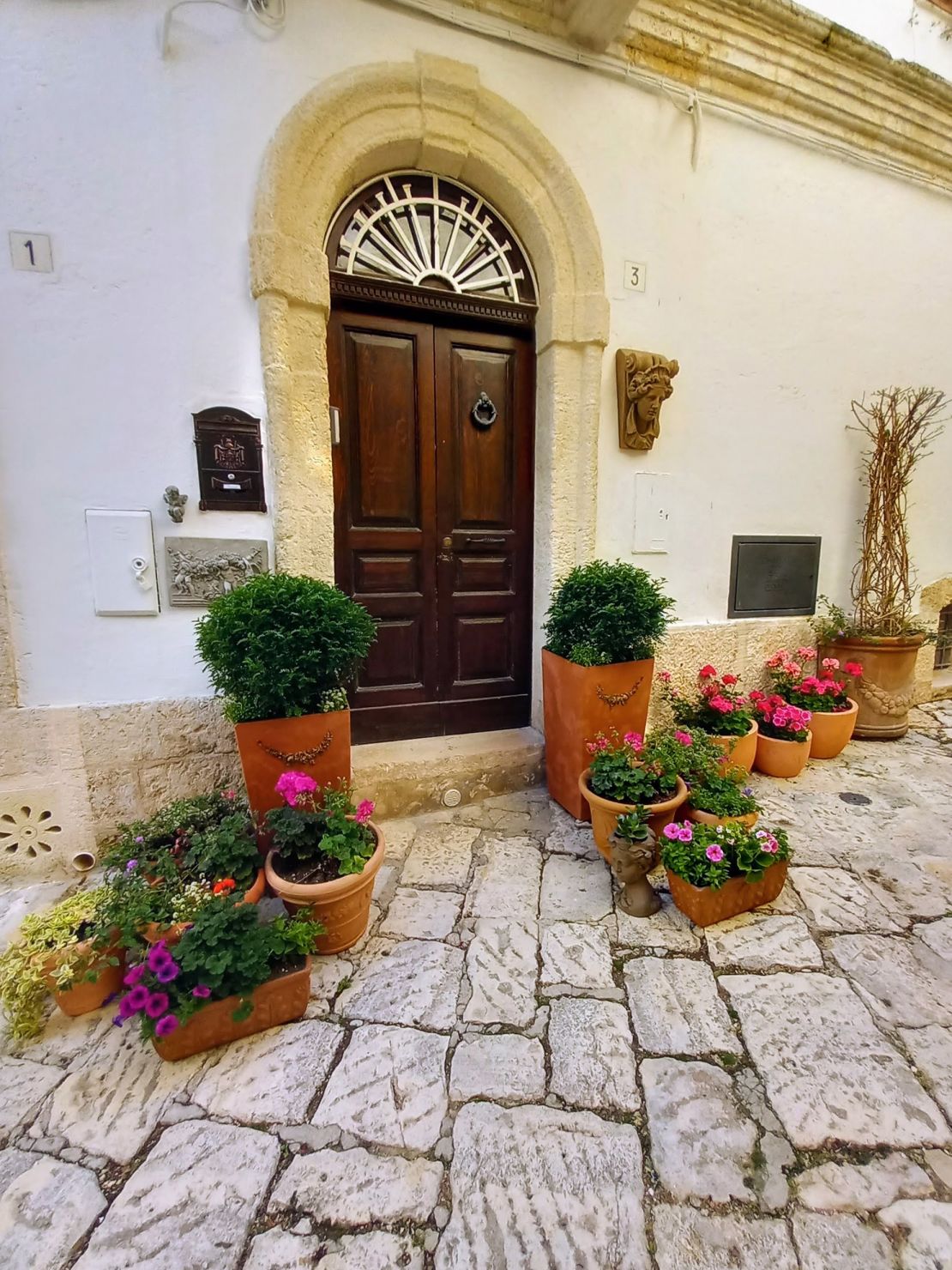 Randy Tuminello, a former consulting manager in architecture, had a further ancestry lure: his grandparents migrated to the US from the Sicilian fishing village of Cefalù in the early 1900s, settling in Louisiana.
"My roots have been a huge factor in picking Italy, it's like coming home, and we feel more at home here than we ever felt in the US. Then again my wife is an Italian at heart and loves everything Italian," he says.
The couple looked at different southern Italian regions offering a 7% flat tax for new immigrant retirees, before picking Puglia.
The house they rent, located in Polignano's historic center, costs $1,200 a month. They saw the ad online and it was love at first sight. The home was perfect – right down to the finest detail. It came partly furnished, including the tableware.
"We were going to buy it at first, but now with the economy unsure, it was best to rent," says Randy Tuminello. "It was a decision made at the right time as rentals are now skyrocketing, and homes on sale are quite expensive as there are few and most are taken as B&Bs."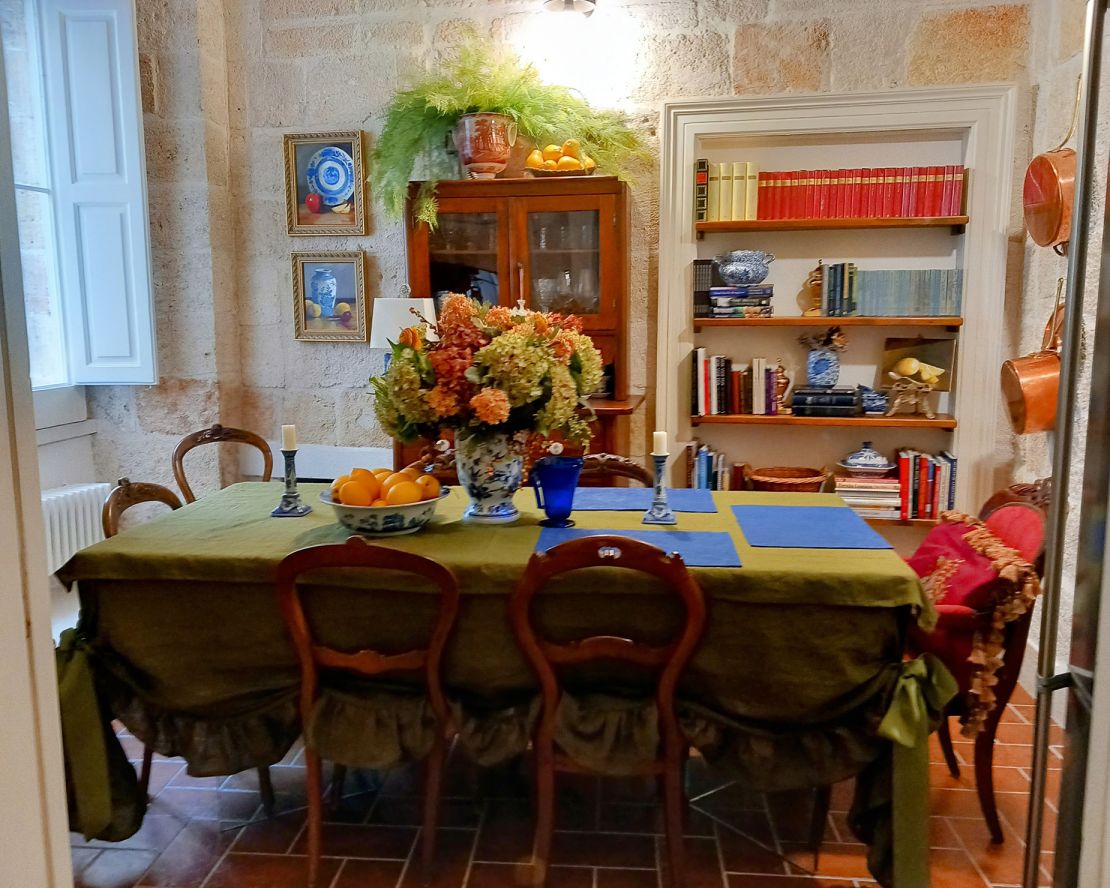 The two-bedroom house has an office, spacious dining room, balcony, front porch with a little garden, and another covered terrace area where the Tuminellos enjoy morning coffee.
It's a typical white stone home tucked in a picturesque winding alley, with an arched portal entrance, vaulted ceilings, terracotta floors and thick walls dotted with jutting-out rocks.
Randy Tuminello says their "overriding desire" to relocate to Polignano a Mare came from their preference for Italian culture over American.
"The materialistic aspect is not as predominant in Polignano as in the US, and there's more a sense of community – of family and friends," he says.
Even though they've left behind at home kids and grandkids, the couple says their new life is comfy and lacks nothing. All they have to do is to make sure they have a good time every single day – as if they were on holiday. Going out for dinner and evening walks along the promenade overlooking the Adriatic are their preferred activities.
Despite living on the coast, the pair aren't beachgoers. Despite spending nearly a year in Polignano, they have yet to go to the town's little beach, which is enclosed by cliffs like a fjord, nor had the pleasure of a nice dip in the translucent sea – which the Tuminellos prefer to admire from afar.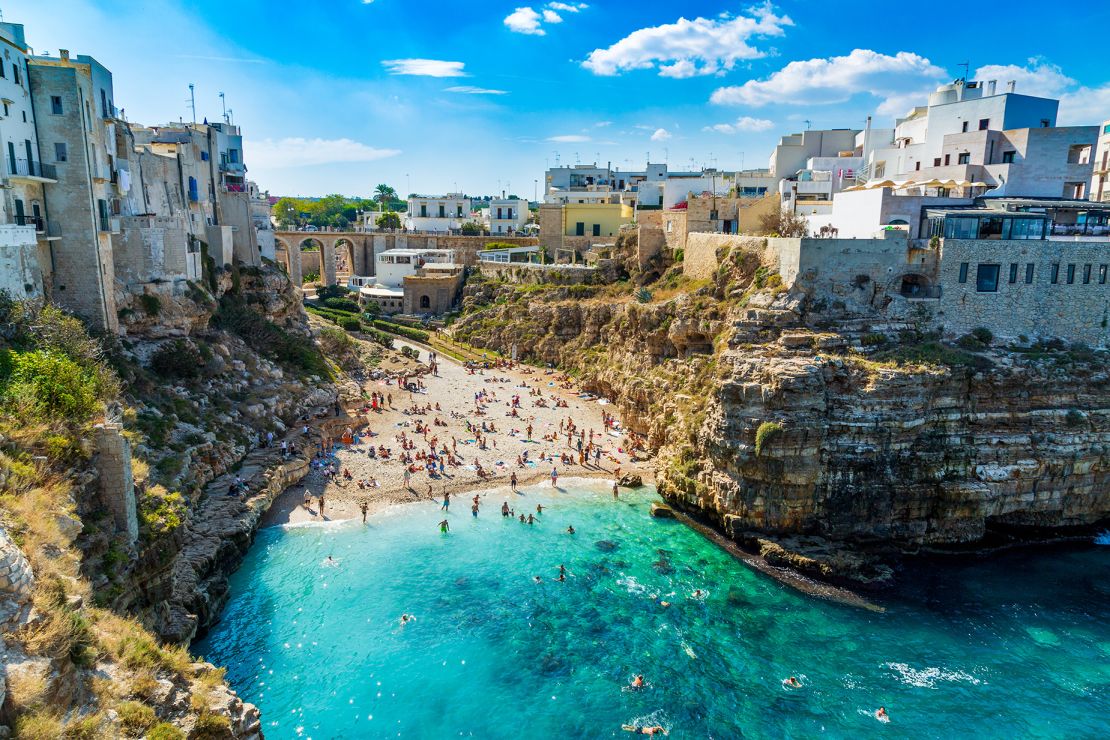 But southern Italy's charm comes with challenges – like when they had to fix the air conditioner one sultry summer day.
The unexpected rising temperatures in southern Italy are too much even for Louisiana natives. This past summer the heat kept them from moving around and carrying out daily plans – they had to go out early in morning when it was still bearable.
And they miss some American foods, like barbecue sauce, peanut butter and lemon curd – though they've found a place in Polignano where they can get some US condiments.
The language barrier is an issue, too. Glenda Tuminello thinks they need to learn Italian to show respect to locals. As it is, when they go to the grocery to buy pecorino cheese, they always fear they're not asking for the right amount, ending up with too much or too little. They also get lost in translation at the yogurt store.
One positive that the Tuminellos have noted are the incredible driving skills of southern Italians who always "stop on a dime."
Glenda Tuminello says moving to Italy was simply "one of those no-brainers that you better pounce on while you can!"
That's because the couple was supported throughout the entire relocation process and by Finding La Dolce Vita, an Italy-based firm that assists would-be expats.
"There is a great amount of work that goes into the legal preparations in Italy if you want to actually live there," says Glenda Tuminello.
The pair applied for the elective residence visa, which requires a passive income of 38,000 euros ($40,700) per couple. There were plenty of hoops to jump through.
"It took almost one year to complete all the required background paperwork needed. We wanted to get it right the first time," she says.
Source link