Top Stories
Supreme Court to hear challenge from ex-Postal Service worker who refused to work on Sundays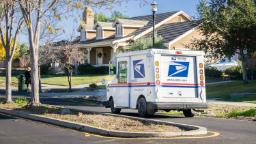 CNN
 — 

The Supreme Court agreed Friday to take up the case of a former US Postal Service worker who wants the justices to revisit a decades-old test for determining whether employers can deny religious accommodation requests.
Conservatives have long sought to throw out the standard set in 1977, arguing it sets too low a bar for employers to meet when denying requests by religious adherents. Justices Samuel Alito, Clarence Thomas and Neil Gorsuch have recently said the court should revisit the 1977 decision.
In the 1977 case, Trans World Airlines, Inc. v. Hardison, the court determined that employers could deny a reasonable accommodation request made by an employee under Title VII of the Civil Rights Act and based on their sincerely held religious beliefs if the accommodation results in an "undue hardship" on the employer.
In the case at hand, Gerald Groff, a Christian who observes a Sunday Sabbath, started working for a rural US post office in Pennsylvania in 2012. In 2015, when the agency began delivering Amazon packages on Sunday, he was given an exemption to have that day off but was later told he would need to work Sundays. He transferred to a different post office that had not yet started delivering Amazon packages on Sunday, but when it did, he informed his bosses that he could not work that day and they began to attempt to cover his Sunday shifts by scheduling other workers for them.
"This ad hoc approach failed to consistently accommodate Groff throughout two years of peak and non-peak seasons," his attorneys wrote in court papers, adding that his accommodation required other workers to work more shifts or deliver more packages on Sundays.
"Over time, Groff received all discipline short of termination for declining to work on Sundays for which USPS could not find a replacement," his attorneys said. "Facing termination, Groff resigned and sued USPS for failing to reasonably accommodate his religious practice."
Lower courts sided with the Postal Service, ruling that accommodating Groff's request would result in an "undue hardship" under the standard set in the Hardison case.
Solicitor General Elizabeth Prelogar urged the justices in court papers to not take up the case, citing the lower court decisions and arguing that Groff's case is a bad vehicle for revisiting the Hardison case since meeting his request "would qualify as an undue hardship" on USPS.
"As noted, simply skipping petitioner in the rotation for Sunday work would have violated both a collectively bargained (memorandum of understanding) and a specific settlement," she wrote in a brief. "In addition, petitioner's absence caused the only other (rural carrier associate) at Holtwood, a very small station, to 'bear the burden of Amazon Sundays alone during the 2017 peak season.'"
A number of religious groups had asked the justices to take up the case, including the Sikh Coalition, Muslim Advocates and the Islam and Religious Freedom Action Team, which wrote in a brief to the court saying that "this case relate(s) directly to the right of practitioners of minority faiths in America to avail themselves of employment opportunities on equal terms."
"While Hardison's misinterpretation of Title VII eviscerates the right to accommodations for practitioners of all faiths, it has especially pernicious effects for religious minorities. Adherents to minority faiths more often require workplace accommodations because their religious traditions are not already accommodated," they wrote.
The high court also agreed on Friday to take up a free speech case concerning a Colorado man, Billy Raymond Counterman, who was convicted of stalking a songwriter after sending her clusters of messages on Facebook.
The Supreme Court has defined "true threats" – those that are unprotected by the First Amendment – as statements by which the speaker means to communicate a serious expression of an intent to commit an act of unlawful violence. The speaker need not carry out the act.
But lower courts have been divided over whether the government must show that the speakers themselves knew the threatening nature of their speech. Some courts have said it's enough that a "reasonable person" recognized the threat.
A lawyer for Counterman argued that his client's speech was protected by the Constitution's free speech clause and urged the justices to resolve a circuit split.
The singer-songwriter who received the messages described them as "weird" and "creepy." After she tried to block Counterman, he would create new accounts. She reported him to law enforcement and obtained a protective order, while canceling some of her appearances.
He was arrested in 2016 and charged with stalking.
Source link