Top Stories
Shinzo Abe hospitalized after possible shooting in Japan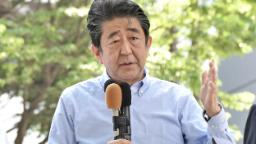 Shinzo Abe, the former Prime Minister of Japan, was rushed to the hospital on Friday afternoon after a possible shooting during a speech in the city of Nara, according to public broadcaster NHK.
Nara is located just east of Osaka.
Abe served as Prime Minister from 2006 to 2007 and again from 2012 to 2020.
Source link