US & Canada
Pennsylvania state-owned university enrollment drops | Education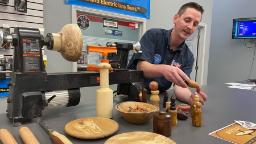 "Obviously, they're not long-term lasting kind of roles with limited mobility (for career growth) but you know there are all sorts of immediate economic benefits," he told the Post-Gazette. But "given the students that we serve, I can understand."
Greenstein hailed small increases posted by Mansfield and Cheyney, citing aggressive recruitment by Mansfield and funding Cheyney has available for student aid. He said it isn't clear what effect the announcement of plans to consolidate six of the universities into two had on enrollment.
The state system universities are Bloomsburg, California, Cheyney, Clarion, East Stroudsburg, Edinboro, Indiana, Kutztown, Lock Haven, Mansfield, Millersville, Shippensburg, Slippery Rock and West Chester.
Officials announced in July that Bloomsburg, Mansfield and Lock Haven universities in northern Pennsylvania will form one institution while California, Clarion and Edinboro universities in western Pennsylvania will form the other, with names to be selected later. The changes are to be phased in starting in 2022.
Get our local education coverage delivered directly to your inbox.
Source link