Top Stories
Pele: Brazil great's cancer getting worse, says hospital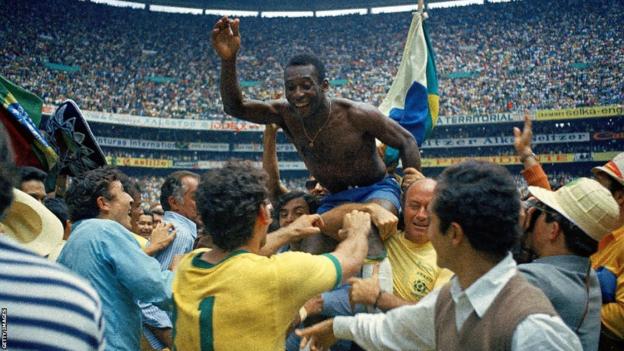 Brazil great Pele's cancer is getting worse, according to the hospital where the 82-year-old is being treated.
The three-time World Cup winner has been in hospital for just over three weeks.
His daughter said on social media that he would spend Christmas in hospital.
A statement from the Hospital Israelita Albert Einstein said Pele "presents cancer disease progression and requires greater care related to renal and cardiac dysfunctions".
Pele had a tumour removed from his colon in September 2021 and has since had regular treatment.
More to follow.
Source link