Sports
Neymar says the 2022 FIFA World Cup is his last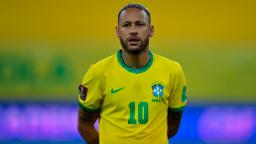 Neymar, who has played more than 100 times for Brazil over the past 11 years, is his country's second-highest scorer of all time after Pelé and featured at the 2010 and 2014 World Cups.
"I think it's my last World Cup," the 29-year-old said in a new documentary, Neymar & The Line Of Kings, produced by DAZN. "I see it as my last because I don't know if I have the strength of mind to deal with football anymore.
"So I'll do anything to turn up well, do everything to win with my country, to realize my greatest dream since I was little. And I hope I can do it."
Having lost in the semifinals and quarterfinals of the last two World Cups, Brazil currently sits at the top of South America's qualifying group for next year's World Cup on 28 points after 10 games.
Source link