Sports
NBA: Kelly Oubre Jr to miss 'significant' time after being struck by vehicle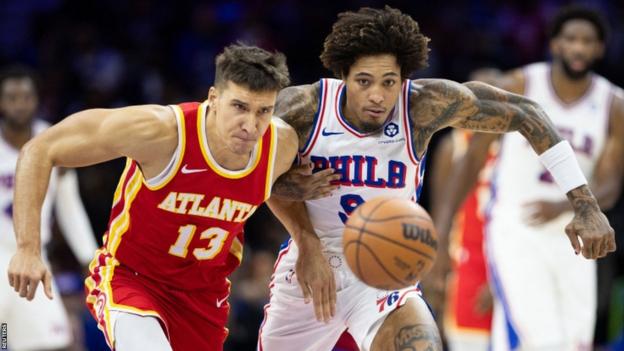 Philadelphia 76ers guard Kelly Oubre Jr was injured when he was struck by a vehicle while walking near his home.
The 27-year-old was taken to hospital in a stable condition on Saturday and released a few hours later.
The 76ers said Oubre was set to miss significant playing time but was not expected to be out for the remainder of the NBA season.
Oubre was crossing the street near his home in the centre of Philadelphia when he was hit by the vehicle.
The injuries he sustained in the crash have not yet been confirmed.
Oubre was drafted by the Atlanta Hawks with the 15th overall pick in 2015 and went on to play for three other teams before signing a one-year deal with the 76ers in September.
He has averaged 16.8 points in their first eight games of the 2023 season.
Source link