Top Stories
Live updates: Liz Truss resigns as UK prime minister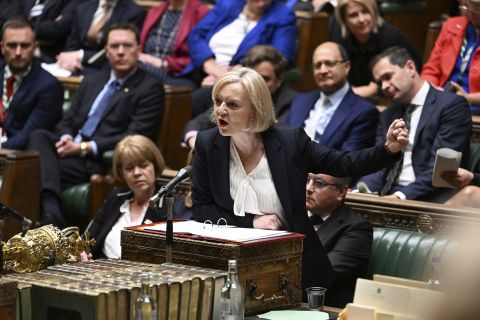 Liz Truss's resignation brings to an ignominious end her catastrophic tenure in Downing Street, which appeared doomed ever since Truss's flagship economic agenda sent markets into panic and led to a fall in the value of the pound.
She won support from Conservatives members by promising low-tax, pro-growth policies – derided by her critics as a lurch towards trickle-down economics – but within weeks of coming to power she disavowed the plans in a humiliating pivot, firing her Chancellor Kwasi Kwarteng and ditching virtually all of the fiscal agenda in the wake of a market backlash.
It came after investors rejected an announcement by the Truss government in late September that it would slash taxes while ramping up borrowing in a bid to produce faster growth, citing concerns that the plan would push up inflation just as the Bank of England wants to bring it down. 
Fears also crept in about the sustainability of government debt at a time of rapidly rising interest rates. 
The pound crashed to a record low against the US dollar, while bond prices slumped, sending yields soaring. That pushed mortgage rates much higher, and brought some pensions funds to the brink of default. 
The Bank of England was forced to announce three separate interventions to avoid a full-scale meltdown in the UK government bond market.
Truss meanwhile failed to regain control of an increasingly mutinous Conservative Party, and her Home Secretary Suella Braverman launched a blistering attack on her leadership after leaving the role on Wednesday.
A final chaotic display saw Truss allies accused of manhandling lawmakers to force them to vote against a fracking ban on Wednesday evening.
Source link