Top Stories
Libya flooding: At least 2,000 dead and 10,000 believed missing as Storm Daniel breaks dams and sweeps away homes


CNN
 — 

Around 2,000 people have died and 10,000 are believed missing after Storm Daniel dumped so much rain on Libya's northeast that two dams collapsed sending water flowing into already inundated areas.
"The death toll is huge and around 10,000 are reported missing," Tamer Ramadan, head of the International Federation of Red Cross and Red Crescent Societies (IFRC) delegation in Libya, said Tuesday during a press briefing in Geneva.
As many as 6,000 people are missing from the eastern city of Derna alone, Othman Abduljalil, health minister in Libya's eastern parliament-backed government, told Libya's Almasar TV.
Abduljalil toured Derna on Monday, describing parts of it as a "ghost town."
"The situation was catastrophic… The bodies are still lying in many places," Abduljalil told Libya's Almasar TV.
"There are families still stuck inside their homes and there are victims under the rubble… I expect people have been washed away into the sea, and tomorrow (Tuesday) morning, we'll find many of them," he said.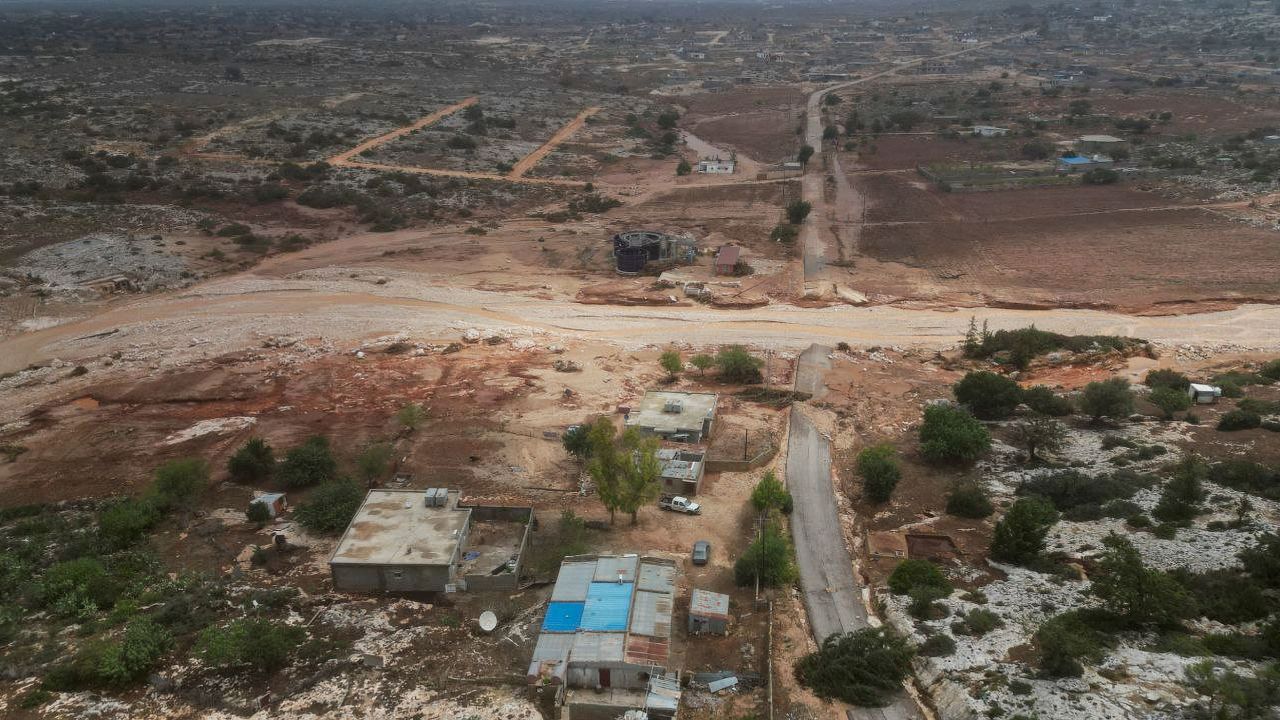 Derna is just one area affected by flooding that has swept across several cities in the country's north-east bordering the Mediterranean Sea.
There are fears that aid efforts may be hampered by political fractures in the country, which has seen a decade-long power struggle between two rival administrations – one in the east and one in the west.
The rain is the result of a very strong low-pressure system that brought catastrophic flooding to Greece last week and moved into the Mediterranean before developing into a tropical-like cyclone known as a medicane. The weather system is similar to tropical storms and hurricanes in the Atlantic, or typhoons in the Pacific.
On Monday, Libya's Red Crescent Society estimated that more than 300 people had died in Derna, according to a post on social media.
"The Libyan Red Crescent do not have the capacity…and the resources are not enough," said Red Crescent Society spokesperson Mey Al Sayegh Tuesday. The organization has lost three volunteers, she told CNN.
Ahmed Mismari, spokesperson for the eastern based Libyan National Army (LNA), said two dams had collapsed under the pressure of flooding.
"As a consequence, three bridges were destroyed. The flowing water carried away entire neighborhoods, eventually depositing them into the sea," he said.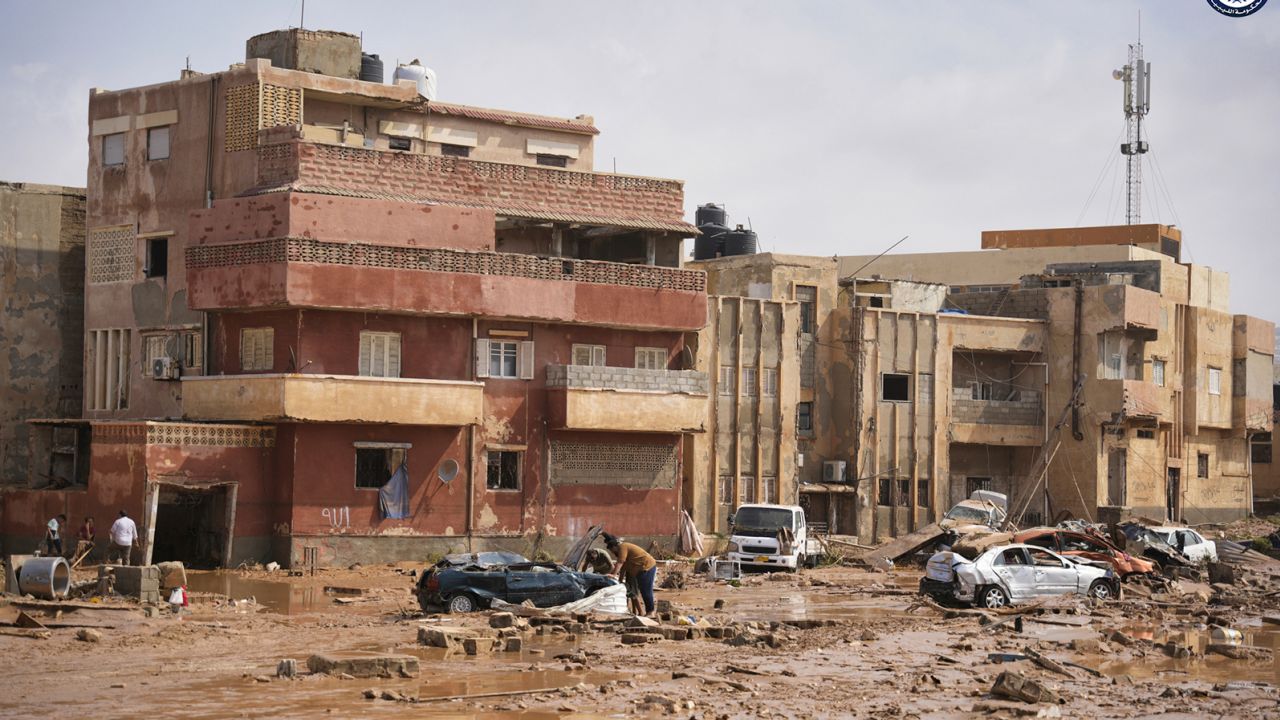 The head of Libya's Emergency and Ambulance authority, Osama Aly, told CNN that after the dam collapse "all of the water headed to an area near Derna, which is a mountainous coastal area."
Homes in valleys were washed away by strong muddy currents carrying vehicles and debris, he added. Phone lines in the city are also down, complicating rescue efforts, Aly said, with workers unable to enter Derna due to the heavy destruction.
Aly said authorities didn't anticipate the scale of the disaster.
"The weather conditions were not studied well, the seawater levels and rainfall [were not studied], the wind speeds, there was no evacuation of families that could be in the path of the storm and in valleys," Aly said.
"Libya was not prepared for a catastrophe like that. It has not witnessed that level of catastrophe before. We are admitting there were shortcomings even though this is the first time we face that level of catastrophe," Aly told Al Hurra channel earlier.
Mismari, the LNA spokesperson, said the floods have affected several cities, including Al-Bayda, Al-Marj, Tobruk, Takenis, Al-Bayada, and Battah, as well as the eastern coast all the way to Benghazi.
Libya, a country of six million people, has been split between warring factions since 2014, following the 2011 NATO-backed uprising against Moammar Gadhafi.
A political standoff still exists between rival administrations in the eastern city of Benghazi and the western capital Tripoli. The UN-backed Government of National Unity (GNU), led by Abdulhamid Dbeibeh, sits in the capital, while its eastern rival is controlled by commander Khalifa Haftar and his Libyan National Army (LNA), who support the eastern-based parliament led by Osama Hamad.
Derna, which lies some 300 kilometers (190 miles) east of Benghazi, falls under the control of Haftar and his eastern administration.
Hamad described the situation as "catastrophic and unprecedented," according to a report from state news organization Libyan News Agency (LANA).
Footage shared on social media showed submerged cars, collapsed buildings and torrents of water rushing through streets.
Hospitals in the eastern city of Bayda were evacuated after severe flooding from rainfall caused by a heavy storm, videos shared by the Medical Center of Bayda on Facebook showed.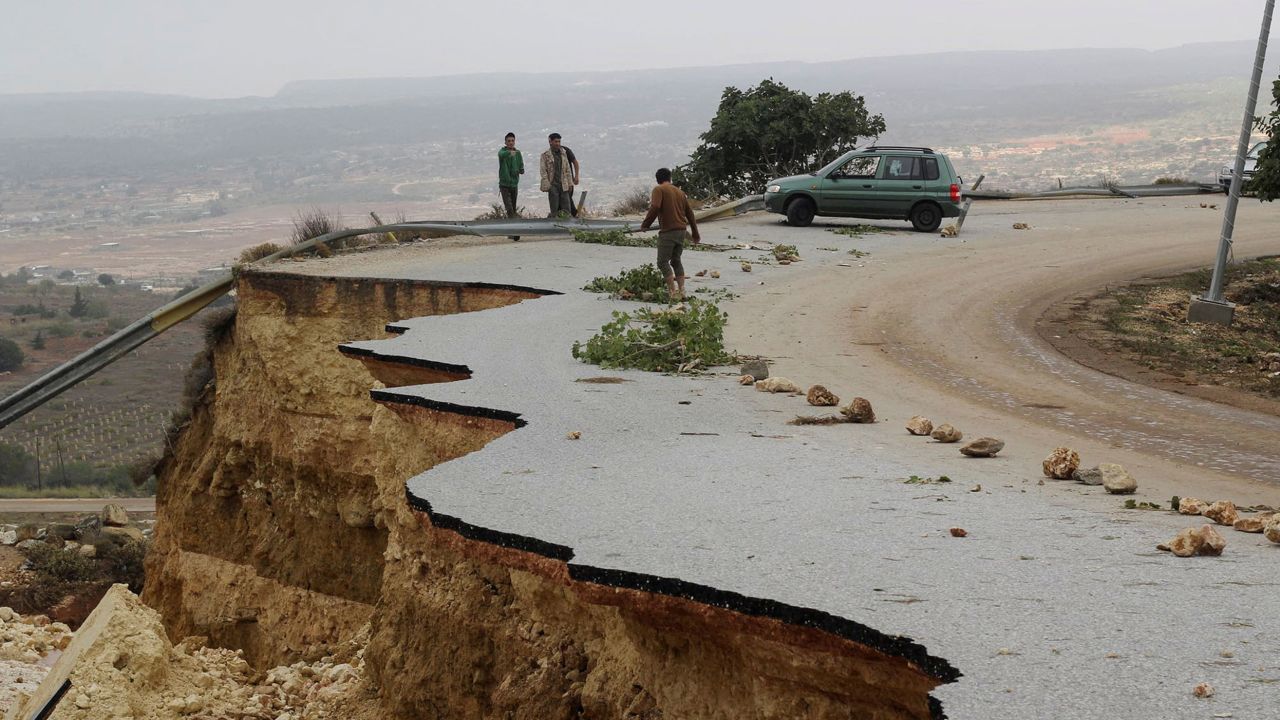 "The United Nations in Libya is closely following the emergency caused by severe weather conditions in the eastern region of the country," said the United Nations Support Mission in Libya in a post on X.
Several countries have sent their condolences and offered aid to Libya as rescue teams scramble to find survivors under the debris and rubble.
Turkish aircraft delivering humanitarian aid have arrived in Libya, according to Turkey's Emergency Management Authority (AFAD) on Tuesday.
Turkish President Recep Tayyip Erdogan said the country would send 168 search and rescue teams and humanitarian aid to Benghazi, according to state run news agency Anadoulu Agency on Tuesday.
The US Embassy in Libya said on X, formally known as Twitter, that it was in "close contact with the United Nations and with authorities in Libya to determine how quickly we can bring assistance to bear where it is most needed."
United Arab Emirates President, Zayed Al Nahyan, has directed to send aid and search and rescue teams while offering his condolences to those affected by the catastrophe, state news agency reported.
Egypt's President Abdel-Fattah El-Sisi also extended his condolences to Libya. "I wish a speedy recovery for the injured, and I hope that the crisis will pass quickly with Libyans standing together in unity," El-Sisi said in a statement on social media.
The weather system is expected to move slowly east toward northern Egypt. Rainfall for the next two days could reach 50mm – this region averages less than 10mm across the whole of September.