Top Stories
Jerusalem attacks: Settlements to be 'strengthened' in wake of shootings, Israeli PM says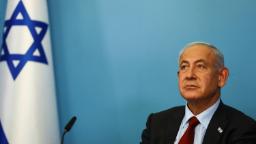 CNN
 — 

Israel will "take steps to strengthen settlement" in response to shooting attacks in Jerusalem Friday and Saturday, Prime Minister Benjamin Netanyahu has said.
A six-point list to "fight terrorism and exact a price from terrorists and those who support them" was posted to Netanyahu's Facebook page overnight Saturday after a meeting of Israel's Security Cabinet.
"In response to the abhorrent attacks and the celebrations in their wake, Prime Minister Netanyahu has decided on steps to strengthen settlement that will be submitted this week," the statement reads.
It did not provide detail on how settlement would be strengthened.
The list also includes more punishments for the families of terrorists.
"The home of the terrorist who carried out the terrorist attack in Jerusalem will be sealed immediately ahead of its demolition," reads the first point on the list.
The government will revoke national insurance rights and additional benefits for the families of terrorists, and it will submit draft legislation that could revoke their Israeli identity cards and residency, according to the statement.
On Friday, seven people were killed and three injured when a gunman attacked a synagogue on the outskirts of Jerusalem.
And on Saturday, a 13-year-old boy allegedly shot and wounded a father and son in East Jerusalem before being "neutralized", police said, by two civilians carrying licensed firearms.
Israeli police consider both incidents to be terror attacks.
In response, the post-meeting statement says that, "Firearm licensing will be expedited and expanded in order to enable thousands of additional citizens to carry weapons" and, "The reinforcement of military and police units, expanded arrests and focused operations to collect illegal weapons will be carried out."
A statement by Israeli police later on Sunday said that the family home of the gunman responsible for the attack near the synagogue had been sealed.
"Tonight, the police forces of the Jerusalem district, fighters of the Border Police, the IDF (Israel Defense Forces), operated in the A-Tor area in East Jerusalem to seal off the house of the terrorist who carried out a shooting attack yesterday evening in Neve Ya'akov, in which seven people were murdered," the statement read.
"The terrorist's house was seized on the night of the attack by police and security forces who evacuated its occupants and arrested the terrorist's relatives and family members. Tonight, the sealing of all the openings of the house was carried out," it continued.
Police previously identified the gunman – who was killed in a shootout with law enforcement in the aftermath of Friday's attack – as a 21-year-old resident of East Jerusalem, saying in a statement that he appeared to have acted alone.
East Jerusalem is a predominantly Palestinian area of the city.
Correction: A previous version of this story incorrectly stated that Israel will revoke Israeli identity cards for the families of terrorists. The Israeli government will draft legislation to revoke Israeli identity cards.
Source link