Top Stories
Florida teacher who showed Disney movie in classroom says school system has closed investigation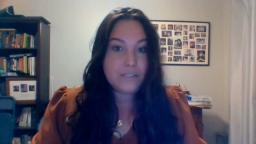 CNN
 — 

The Hernando County School Board has closed its investigation into a Florida teacher who showed the Disney film "Strange World" to her fifth-grade class, according to a copy of the district's final report provided to CNN by Jenna Barbee, the educator.
Barbee said the Florida Department of Education's inappropriate conduct investigation is ongoing.
A first-year teacher at Winding Waters K-8 school, Barbee said she showed the 2022 film because it directly related to class curriculum, not because it portrayed Disney's first openly gay character. The animated film tells the story of a family of explorers and Barbee said it was relevant to her lesson on ecosystems and the environment.
Barbee was reported to the Florida Department of Education after a student told their mom, a member of the school board, about the film being shown. The school system subsequently opened its own investigation.
The final report from Hernando County says, "The investigation was completed regarding the parent complaint. You had the PG(-rated movies) approval forms for all of the students and had connected the movie to the curriculum being taught." The school system maintained Barbee violated the staff handbook, saying, "You are reminded … that you must seek and receive administrative approval before showing a film or video."
The report is signed by Cari O'Rourke, the principal at the school in Brooksville.
Barbee told CNN earlier this month there was no school protocol in place for clearing individual movies and said she had not been informed by the education department about which provision she was accused of violating.
She said she emailed the Office of Professional Practices Services at the Education Department requesting clarification, saying: "I had permission slips signed for the students but did not obtain approval for the specific film. I was under the impression that the permission slip was sufficient and was unaware of any policy or procedure in place concerning the approval of specific films.
"If there was such a policy or procedure in place, I am unaware of it ever being followed by my fellow teachers. This is not an excuse but I am a first year teacher and learn something new every day."
In the Hernando School District Staff Handbook for 2022-2023. under lesson plans, it states, "All electronic media (Videos, CDs, DVDs, etc.) used in the classroom must be related to the curriculum being taught, be grade level appropriate and must be approved by school administration prior to viewing by students."
Parent and school board member Shannon Rodriguez reported the showing of the movie to state education officials because Florida law bans the instruction of certain LGBTQ topics in schools.
Florida Gov. Ron DeSantis signed legislation in March 2022 saying it was a form of "parental rights," while opponents said it tried to erase LGBTQ people from schools and dubbed the law "Don't Say Gay."
The law initially applied to kindergarten through third grade, but last month, Florida's state education board voted to expand the law's scope to include all grades through high school. Teachers who violate the state policy can be suspended or have their teaching licenses revoked.
Barbee didn't know the law had been expanded to her grade level, she told CNN.
"I just found out today that they increased it to my level," the fifth-grade teacher told CNN's Alisyn Camerota last week. "I had no idea whatsoever that this was such a big deal."
Barbee has not retained an attorney and will not return to the district next year. She told CNN she had already submitted her resignation a week before the incident due to "politics and the fear of not being able to be who you are" in the public school system. The last day of school for students is May 31.
CNN has reached out to the Florida Department of Education for comment.
Meanwhile, a petition urging the removal of Rodriguez from the Hernando County School Board has garnered more than 16,000 signatures in two weeks on Change.org.
Rodriguez said at a school board meeting in early May, "You showed a movie that wasn't sanctioned school material, thus stripping the innocence of my 10-year-old."
At the same meeting, Rodriguez defended her actions to the members of the school board, saying, "I got elected by the citizens of this community to stop this nonsense, not to let this happen, and that's what I will continue doing. We live in a great community filled with great teachers – so don't let all of you teachers that are listening or that get to hear this – please don't think that I don't believe in you, that I don't have immense respect for you. I absolutely do."
Shelby Waymire, a Hernando County School District teacher, organized the petition with the intention to present it to school board members during their next meeting on May 30.
"This petition urges Mrs. Rodriguez to listen to the community, step down from her position as a school board member, and serve her community and the school system in a different capacity, as this is not a good fit," Waymire wrote on the Change.org petition. "If Mrs. Rodriguez decides against the aforementioned action, this petition urges Ron DeSantis, Governor of the State of Florida, to remove Shannon Rodriguez from her position immediately while there are still teachers left in Hernando County."
According to the Florida Constitution, the governor does have the authority to remove and replace local officials, including school board members, for a number of specific offenses, some of which include malfeasance, misfeasance and neglect of duty, though a removal is unlikely in this case.
CNN has reached out to Rodriguez, who was elected to the board in 2022, for comment.
The Hernando County school district is boosting security ahead of the May 30 meeting, "to ensure the school board meeting is conducted safely and without interruption," according to a media release.
New security measures include additional law enforcement and school guardians, banning bags, metal detectors. Media members will also have all equipment bags searched before entering.
The district also changed the location of the meeting to a local high school and is "preparing for the potential of larger than normal attendance due to increased media attention surrounding the showing of a Disney film in a classroom," the release said.
Source link