Sports
England v Hungary: Crowd trouble early on in Wembley qualifier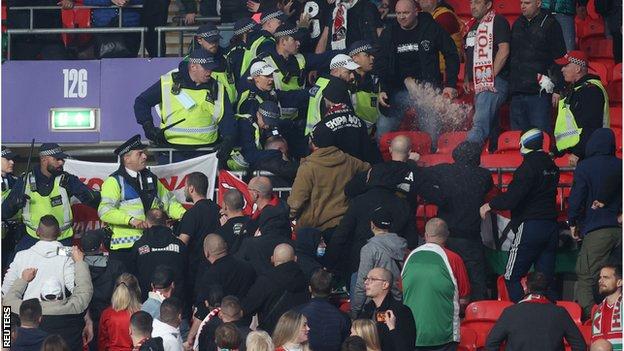 Fans appeared to fight in the Hungary section during their World Cup qualifier with England at Wembley.
John Murray, commentating for BBC Radio 5 Live, said: "Punches are being thrown. This is terrible really.
"The stewards seem to be being driven back."
He added: "Dozens of Hungary supporters appear to be forcing them back. They are outnumbered.
"There's a real face-off. This is just not settling down. It's a proper fight. These are worrying scenes."
But as police stepped in to take control of the situation, Murray later said: "I think things are starting to settle down. There are a lot of stewards or police over there, but the supporters in that stand have now focused their attention on the match and are supporting their team."




Source link