Sports
Emiliano Sala: Cardiff City pay Nantes first instalment of transfer fee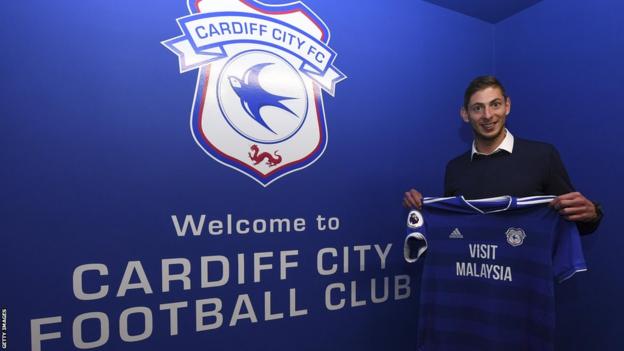 Cardiff City have paid French club Nantes the first instalment of the transfer fee for striker Emiliano Sala, BBC Sport Wales has learned.
After making the payment, believed to be around £7m, Cardiff expect Fifa to lift the transfer embargo imposed on the club.
Cardiff have appealed to the EFL to lift a separate embargo so they can sign players in the January window.
Sala died in a plane crash over the English Channel in January 2019.
The Argentine player was travelling from France to join Cardiff, who were then in the Premier League.
A three-window embargo was imposed by Fifa, world football's governing body, because of Cardiff's refusal to pay the first tranche of the £15m transfer fee they had agreed with Nantes for Sala.
Cardiff lost their appeal against that ruling by Fifa. A three-man panel at the Court of Arbitration for Sport (CAS) heard the appeal in Lausanne earlier this year.
The Bluebirds claimed they were not liable for any of the fee because Sala was not officially their player when he died at the age of 28.
Last month Cardiff chairman Mehmet Dalman confirmed the Championship club had received an invoice from Nantes for a first instalment of £5.3m. The payment they have made is more than that figure because of interest.
Dalman also said other legal discussions were in progress and were continuing.
Cardiff have appealed the CAS hearing verdict to a Swiss Federal Court while contention over the outcome continues.
The Swiss Federal Court is expected to give its verdict later this month or early in February.
They believe Fifa will now remove the original punishment of a three transfer window embargo for failure to pay the first instalment of the fee.
EFL transfer embargo rules differ from Fifa's, but it is understood Cardiff have appealed to the league to lift their sanction.
Cardiff are in 20th place in the Championship table, just two points above the relegation one.
Manager Mark Hudson has been told to get his targets in place while the club try to get clearance to make new signings.
Source link