Sports
Cris Lencioni: American fighter suffers cardiac arrest during training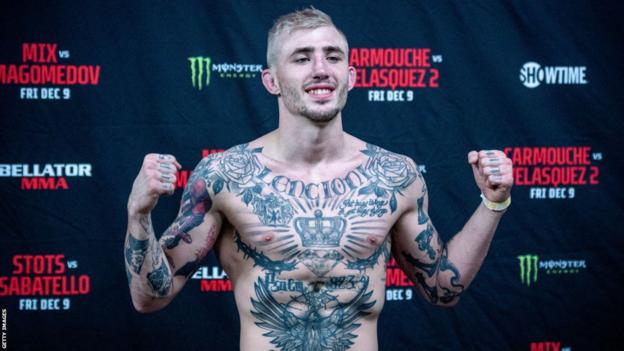 Bellator fighter Cris Lencioni is in "uncharted territory" after suffering a cardiac arrest in training.
The 28-year-old has been in hospital since the incident on 8 June and his wife, Marca, says they are "hopeful" he will continue to make progress.
The American is scheduled to fight Ireland's James Gallagher at Bellator 298 on 11 August.
"We are aware of Lencioni's current medical condition and are monitoring the situation closely," Bellator said.
Lencioni's wife asked fans to pray for her husband and added in an Instagram post: "The athletes at the gym were great and immediately called 911 and did their best to address his needs until paramedics arrived.
"We are currently in another state. He has been under the care of excellent doctors with I and much of his family by his side.
"We are currently in uncharted territory and taking everything day by day. Thank you for the continued support during this time."
Lencioni last fought in April, beating Blake Smith, and is on a four-fight winning streak.
The August fight is set to be Gallagher's return after almost two years since his last fight, a defeat to Patchy Mix in November 2021.
Source link