Sports
Andy Murray splits with coach Ivan Lendl for third time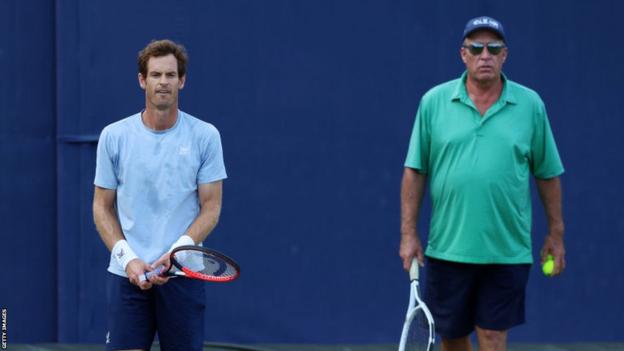 Former world number one Andy Murray and his coach Ivan Lendl have ended their partnership for a third time.
Murray, 36, reappointed Lendl – who helped guide the Briton to his three major titles – again last year.
But the pair have mutually agreed to part ways before the Scot builds up towards the 2024 season.
"Ivan has been by my side at the biggest moments in my career and I can't thank him enough for all that he's helped me achieve," Murray said.
"He's a unique character, who understands what it takes to win and I've learnt an awful lot over the years from him."
Murray won two Wimbledon titles, the 2012 US Open and two Olympic gold medals while working with Lendl.
The time which the pair have spent together this season has been largely limited to the Grand Slam events.
Murray has defied the odds by returning to the highest level from a hip resurfacing surgery in 2019 which he feared would end his career, but continues to be frustrated he has been unable to reach the last 16 of a Grand Slam since.
The Scot, who is part of Britain's squad for the Davis Cup Finals later this month, is ranked 42nd in the world with his regular ATP Tour season over for the year.
British pair Mark Hilton and Jonny O'Mara, who have been working with Murray alongside Lendl this year, will share coaching duties going forward.
"I will look back with some great memories of the time Andy and I worked together," Lendl said.
"He's as hard a worker as there is and the sport is better because of him. I wish him only the best in the years to come."
Murray was distraught when he first split with Lendl in 2014, having realised the eight-time Grand Slam champion was not prepared to commit to the number of weeks on tour he required.
Lendl returned to the team in 2016 – the year Murray won his second Wimbledon title and finished the year as the world number one.
The partnership formally ended in November of the following year, with Murray unable to play much because of his serious hip injury, which later required two operations.
Lendl reunited again with Murray in March 2022, with the player saying he was "grateful" for the belief which the Czech-American continued to show in him.
Source link